Ocean Breeze Therapy focuses on injury/therapy work by rehabilitation, re-balancing you structurally, and relieving tension to improve the quality of your health with our services!
Massage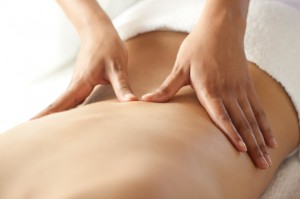 Massage Therapy is a hands-on manipulation of the soft tissues of the body including muscles, connective tissue, tendons, ligaments and joints.  It is an alternative health option to help alleviate the soft tissue discomfort associated with everyday and occupational stresses, muscular overuse and many chronic pain syndromes.
Massage therapy can also greatly reduce the development of painful muscular patterning, if employed early enough after accidents involving trauma and injury.
Services Available
In-Home-Mobile Massage in the comfort of your home
In-Home-Mobile Couples Massage in the comfort of your home.
Spa Massage – Relaxation Therapy

Stone Massage

Ashiatsu (holding on to bars while walking on you). The best deep tissue you could ever experience!

Deep Tissue Massage

Thai Massage (Stretching on a mat while being massaged in loose fitting clothes)

Pregnancy Massage

Massage for Infants & Children

Massage for Work Injuries

Auto Accident Therapy

Sports Therapy Massage

Massage for Animals

Energy Psychology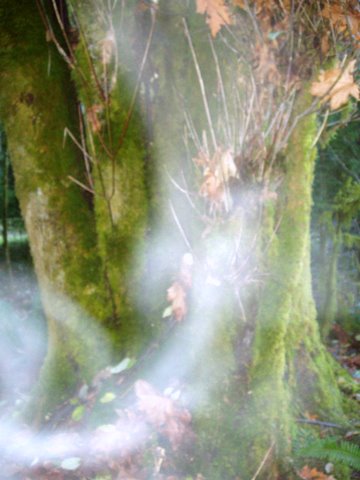 Energy Psychology is blend of mind/body therapies and self help techniques, using the latest developments in the fields of psychology, acupuncture, kinesiology, integrative medicine and neuro-science. Methods include working with the human energy system providing relief from mind-body distress, using meridians, acupoints, chakras and the biofield. This often involves eye movements, focusing in to sensations in the body, tapping, or holding particular points on your own body and stating phrases to create a release. 
Emotional Freedom Technique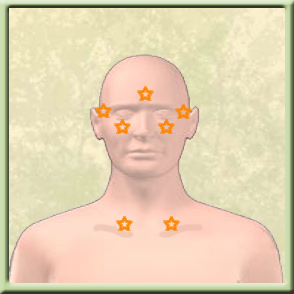 Emotional Freedom Technique is a healing technique useful for relieving physical symptoms such as headaches, pain, and asthma; reducing anxiety and addictive cravings (including nicotine and food), eliminating phobias, treating insomnia, and enhancing well being.
EFT can help with:
Vision Health

Valarie created "Vision Health" in 1991. "Vision Health" is modeled after athletic training, where special techniques were employed by visualizing the results of desired outcomes. "Vision Health" incorporates similar techniques for healing injuries by visualizing healthy, pain free and well-balanced body functions. Visualizing a future with a balanced, pain-free body, helps the body recover from disease & injury.
"Vision Health" incorporates positive healing visualizations & proprietary techniques along with the "Vision Health" CD to assist optimum healing potential.
Pre & Post Pregnancy Massage

Pre & post pregnancy massage is a wonderful way to relax, increase your energy, and relieve discomfort during your pregnancy. The caring touch of massage can help you experience your changing body in a positive, accepting way. A soothing massage can relieve physical and emotional tension, help you sleep better, and boost your energy.
Doula Services
A doula is an experienced, non-medical assistant who provides physical, emotional and informed choice support in prenatal care, during childbirth and during the postpartum period.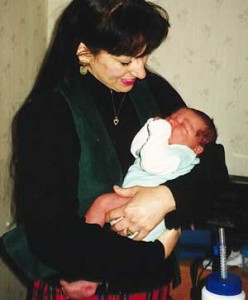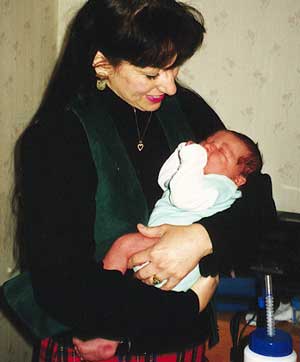 Animals treated as well!
improve your dog's health
enhance your relationship with your dog
develop your own intuitive touch
help you gain a deeper wholistic awareness of your dog's body and spirit
Holiday GiftCard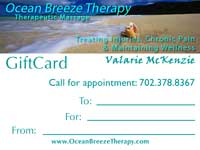 Shopping made easy. Holidays made healthy!
A Rejuvenating EFT or Massage GiftCard is the ultimate gift for everyone on your list! Great for birthdays, anniversaries, all seasonal holidays, gratitude appreciation day, or any occassion.
Onsite or at your location. Call to order your GiftCard now in time for the Holidays!
Telephone: 702.378.8367
To discover how you can benefit from Ocean Breeze Therapy and the Emotional Freedom Technique, contact Valarie for a free initial consultation at: Telephone: 702.378.8367 or Email: Valarie@OceanBreezeTherapy.com